Training Videos
Ponder Consulting has provided the following 9 WordPress Training Videos to walk you through, a step-by-step approach, of how to accomplish each WordPress task. The following videos are for WordPress 2.7 where the entire look of the WordPress Admin has changed. If you have an earlier version, everything has the same name, just in a different place.
Just click on the training video of your choice and you will be taken to the video tutorial.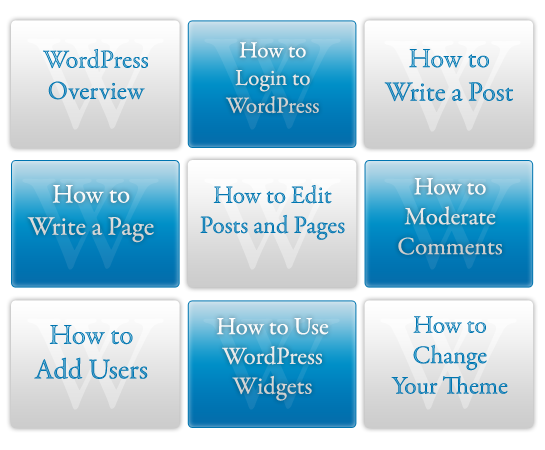 If after viewing these videos, you need additional WordPress Training, please contact us.